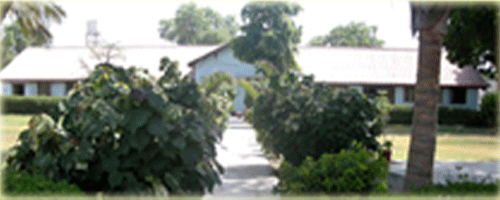 AVIATION SERVICES
Regional Meteorological Center (RMC), Karachi under Pakistan Meteorological Department (PMD), is responsible to provide Meteorological Services (Weather Information) to the National / International Airlines and Civil Aviation Authority (CAA) according to the rules/regulations defined by the International Civil Aviation Organization (ICAO) and World Meteorological Organization (WMO). These services are provided through different Meteorological Watch offices (MWOs) under RMC, Karachi, functioning at different Airports of Sindh region.
METEOROLOGIAL PRODUCTS FOR AVIATION
The Meteorological products/information provided by the RMC, Karachi for aviation activities are:
Current weather observation on hourly and half hourly basis. i.e METAR, SPECI.
Forecasts; Terminal Aerodrome Forecast (TAFs), Area/Local forecasts, Route Forecast, Landing and take off forecasts (TREND).
Warnings; Aerodrome warning, Warning for light/small aircrafts, Wind Shear & Turbulence warnings and SIGMETs for whole FIR.
Flight Folder; Significant weather Charts (SIG wx charts) and Prognostic Charts( upper air wind and temperature charts of different levels.
RESPONSIBILITIES TOWARDS AVIATION
The following are the main responsibilities of Meteorological Offices (MOs) & Meteorological Watch Offices (MWOs) at airports under RMC, Karachi:
Preparation of forecasts and other relevant informations for national and international flights operating from their respective Airports.
Preparation of forecasts of local Meteorological conditions.
Keeping a continuous watch over the Meteorological condition (FIR) and to issue necessary advisory/warnings.
Provision of weather briefing of current and forecasted meteorological conditions to the pilots (on telephone or in briefing room), consultation and to provide flight folder to flight operational personnel of all airlines operating at JIAP Karachi.
Supply of Met. Information in the form of METAR, SPECI, TAFORS, RVR observations, landing and take off reports, pressure data, RADAR and Satellite pictures, SIGMETs, Air reports (AIREP), Wind shear and turbulence informations.
Display of all Meteorological Information
Exchange of Met. Information with other MOs and MWOs.
Supply of flight planning informations.
To issue aerodrome warning.
Dissemination of information regarding wind shear and turbulence to other MOs and MWOs.
The briefing and documentation is provided either though telephone or by hand. The Met information is also provided through internet which can be directly downloaded from PMD site.